Man made radiation and nature's resilience
From Biodiversity of India
Man made radiation and nature's resilience
How radiation from nuclear accidents is affecting biodiversity
Contributed by: Mohan Rajnikanth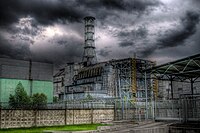 In 1986, the worst nuclear accident in history- the Chernobyl disaster- occurred in Ukraine. It was the result of the explosion of a nuclear reactor built to generate electric power. The blast splattered radioactive material across 200,000 square kilometers of Belarus, Ukraine, and Russia. Many plants and animals died quickly from radiation overdose. Pine tree needles withered away, earning an area near the destroyed reactor, the name 'Red Forest'. More than a third of a million people were evacuated. A 60 mile exclusion zone was created[1]. But with the migration of people, began a spectacular ingress and resurgence of animals and plants.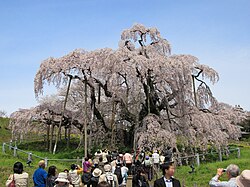 Few things exemplify resilience better than Nature itself! Birch trees- the pioneer species- that normally are among the first plant species to show up in a destroyed habitat- popped up soon after the accident. Today, birch forests with bushes pack the exclusion zone. The International Atomic Energy Agency released an assessment of the impact of the Chernobyl disaster in the Chernobyl Forum Report. According to the report, effects of the accident on wildlife were negligible[2]. Sure enough, the place had become an abode for thriving roe deer, bats, lynx, Przewalski's horses, eagle owls, wild boars and hares. However, since 2005, with the advancement of research tools and technology, extensive attention has been dedicated to studying the effects of the accident. Declines in populations of birds, insects, spiders, and mammals have been linked with exposure to radioactivity. For example, the worst-hit were birds. Peer-reviewed research showed that birds from the Chernobyl area had smaller brains and they showed a 50 percent drop in species richness and a 2/3rd decrease in abundance in the most contaminated areas[3]. A connection between mutation rates and developmental abnormalities and lower survival rates was reported. More research is underway to estimate the conservation consequences of the Chernobyl disaster.
The more recent Tsunami-triggered accident at the Fukushima Daiichi power plant in Japan also released radioactivity into the environment. But a 1000 year old cherry tree in Japan, which stands 31 miles from the Fukushima Daiichi power plant, not only escaped the earthquake unscathed, but also went into bloom this Spring, standing as a symbol of hope for the calamity-ravaged Japansese and giving them something to cheer about. Man can destroy, but Nature will bounce back [4].
References
Comments
blog comments powered by

Disqus
More notes like this
Only 15 articles are shown in this list. A total of 64 articles in the database as of this moment. For the complete list, click on further results on the bottom right corner of the above table.
| | | | | | |
| --- | --- | --- | --- | --- | --- |
| Title | Man made radiation and nature's resilience | Article is on this general topic | Biodiversity and environment | Author | Rajinikanth Mohan |
| Specific location(s) where study was conducted | Not noted | General region where study was conducted | Not noted | State where study was conducted | Japan |
| Institutional affiliation | Not noted | Institution located at | Not noted | Institution based around | Not noted |
| Species Group | Not noted | User ID | User:Rajinikanthm | Page creation date | 2011/09/29 |
Share this page: