Creating user accounts
From Biodiversity of India
Step 1
Click on "Log In/Create Account" on top right corner.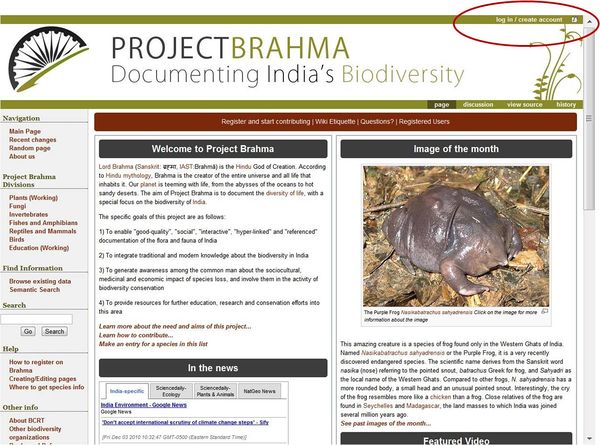 Step 2
In the resultant window, click on "Create Account"
Step 3
In the Create account window, fill in all the relevant fields and click Create account button on bottom of the page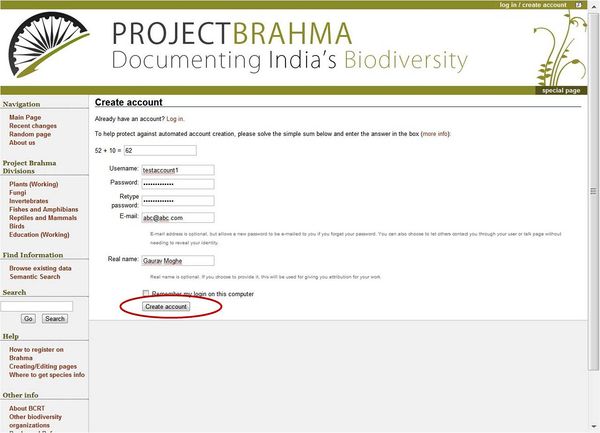 Step 4
This will create your user account. Now for some information about you
Follow the instructions mentioned on the page. First, copy-paste your username in the form User:yourusername in the Search box on left sidebar.
Hit GO. DO NOT HIT SEARCH or ENTER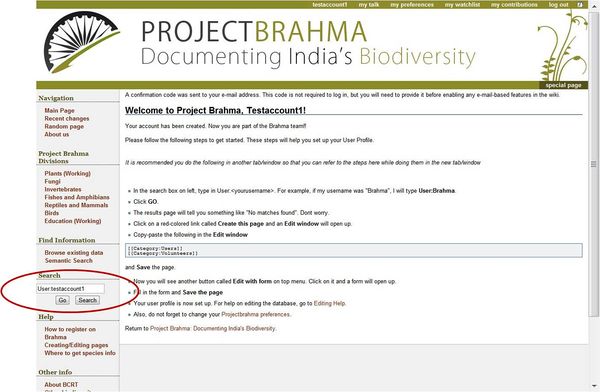 Step 5
On the resulting page, click on Create this page link on top of the page, below the banner.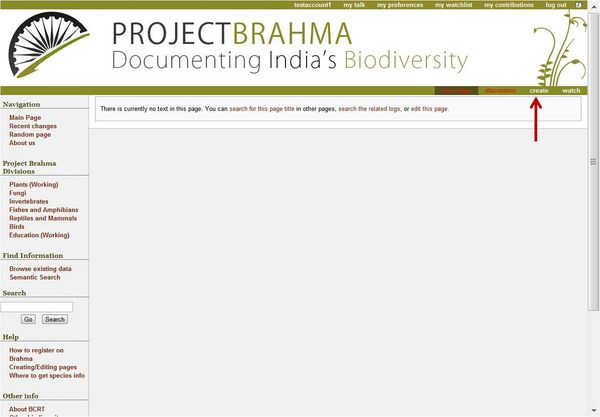 Step 6
Type in [[Category:Volunteers]] in the edit window and Save the page


Step 7
You should see the following empty page now with a tab called Edit with form. Click on Edit with form and a form will show up.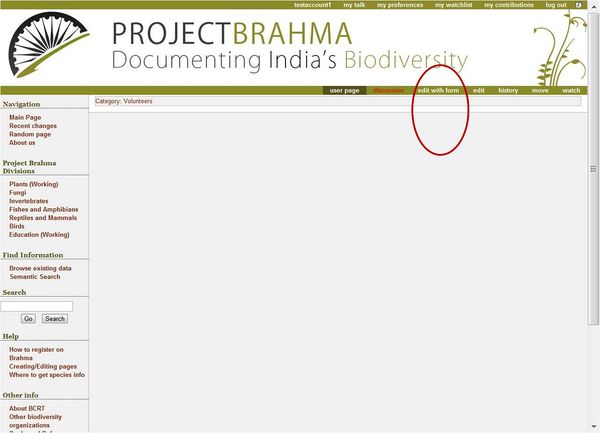 Step 8
Fill out all the information in the form and Save the page.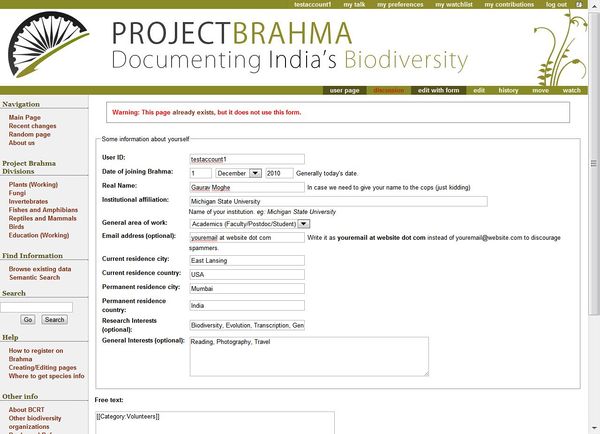 Step 9
This page will now show the information you have chosen to reveal to Brahma. This will be your user profile. One last step now
Click on the User ID that must be showing up in fluorescent red.


Step 10
Type in #REDIRECT [[User:yourusername]] in the edit window and Save the page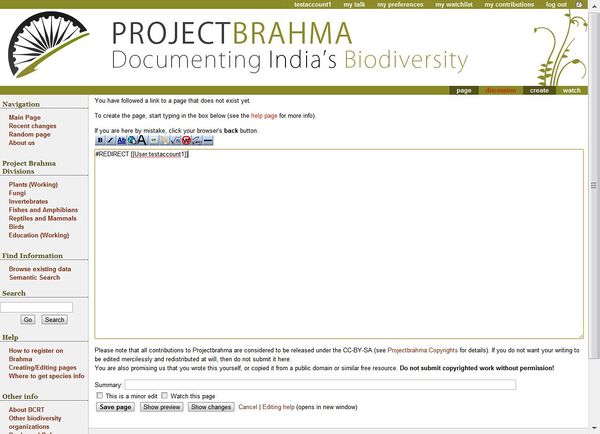 And you're done!
Congratulations! You have finished all the steps in getting registered on Brahma! Click on the link to go to your user profile, or start editing any other page!