Testpagegaurav
From Biodiversity of India
Welcome to Project Brahma!
What is this project about?
Project Brahma is an open-source, community driven project, much like Wikipedia, where anyone can contribute their knowledge of India's biodiversity. Our aim is to promote conservation of India's wildlife resources by encouraging community documentation and increasing awareness.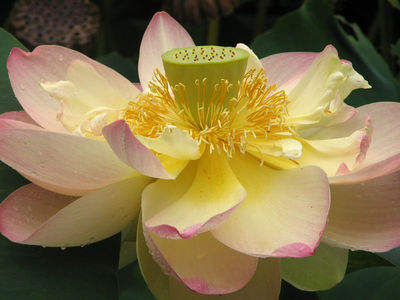 What do we do?
Project Brahma has both online as well as field components. Currently, we have a framework set up for some of our planned online activities. We are currently working on four different aspects of Indian biodiversity (and you are welcome to contribute to any of them!):

While the first two divisions involve documentation of India's wildlife resources, associated scientific knowledge and their sociocultural importance, the latter two divisions are aimed towards increasing awareness and garnering interest regarding Indian biodiversity. Find out how you can contribute to Project Brahma...

What does the name Brahma mean?
The concept of Brahma in Buddhism refers to an all-encompassing, pervasive, divine force. In Hinduism, Lord Brahma (Sanskrit: ब्रह्मा) is referred to as the creator of the entire universe and all life that inhabits it. The name Brahma is intended to convey the ideas of exhaustiveness of information as we intend to have on this site as well as strong cultural connections of Indian biodiversity. Learn more about the need and aims of this project...

Endangered species of India
Click on the names to go to the page for that species.
Recently added species
An integral component of the Brahma Project is to document scientific, traditional and socio-cultural knowledge about various Indian species and present it in ways that make it interesting and enable its easy extraction. We are currently focused on plant and mammalian species. A total of664 species currently exist in the database and several of them have some information filled in.

Coriandrum sativum (Coriander, धनिया Dhaniya •), Crocidura andamanensis (Andaman shrew), Crocidura attenuata (Asian grey shrew), Crocidura jenkinsi (Jenkin's Shrew), Crocidura nicobarica (Nicobar Shrew), Crocidura fuliginosa (Southeast Asian Shrew), Crocidura pergrisea (Kashmir rock shrew), Crocidura hispida (Andaman spiny shrew), Crocidura pullata (Dusky shrew), Boswellia serrata (Indian Olibanum, Kundur, Luban, Salai), Ensete superbum (Rock banana, Wild plantain, जंगली केला jungli kela), Pseudois nayaur (Bharal, Himalayan blue sheep, Naur, भराल Bharal), Ovis vignei (Urial, Arkars, Shapo), Ovis ammon (Argali, Mountain sheep, Marco Polo sheep), Naemorhedus sumatraensis (Serow, Himalayan Serow) … further results

Want to make a new entry? Edit existing entries? Click here
Contact us!
Comments, ideas or questions? We would love to hear from you!

| | |
| --- | --- |
| | Contact us at thebrahmaproject at gmail dot com |
Or share this page using these services: